Seven Top Reasons to Switch over to Voice over IP
Monday, April 22nd, 2019
Gisela VilaBack to blogs >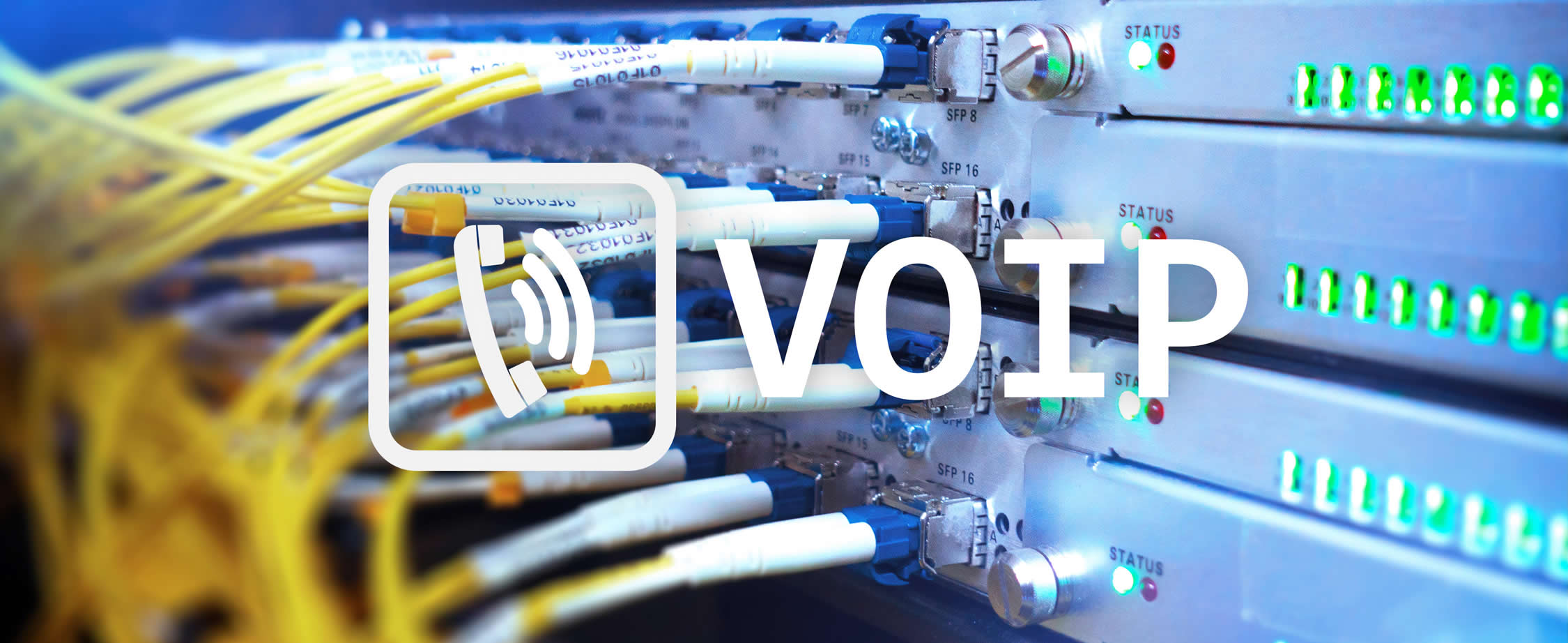 7 Top Reasons to Switch to VoIP
Voice over Internet Protocol (VoIP) in simple terms is a system that allows users to make and receive calls using a broadband internet connection rather than a conventional phone line via the Public Switched Telephony Network (PSTN).
It fits perfectly with the drive towards communication tools hosted on the internet, known as cloud based communication systems. These are rapidly replacing on-premises phone systems which often use the PSTN for connectivity. The scale of the changeover will only increase in the UK, as BT Openreach has stated that they will decommission every traditional phone line by December 2025.
VoIP has a significant number of advantages over traditional phone lines; now more and more organizations are taking the step of changing over to an internet based voice solution. We've listed some of the main reason why you should switch to VoIP below:
1.

Multi-functionality

Although it's mainly used to make and receive calls, these are not its only features. VoIP systems also incorporate many other functionalities, such as instant messaging, presence monitoring, file and screen sharing, teleconferencing and video conferencing. Applications can be deployed across multiple platforms, from desktop and mobile phones to computers and tablets, giving a common interface.
2.

Mobility

It's not restricted to the office. As long as you have internet access, you can use your office extension from and to anywhere. This has a massive effect on productivity and mobility, allowing your employees to always be in contact. You can also transfer calls to your team members without requiring customers to call another phone line. Your employees can even set up their status showing whether or not they are available to answer phone calls.
3.

Cost-effective

Moving to VoIP saves money for any business regardless of their size. With VoIP, installation costs are minimal, and operating costs are lower. You no longer need separate networks for data and phone. It also allows your employees to use their own smartphone as an office extension, which saves on your company's phone bill. Additionally, video conferencing and audio conferencing makes easy to meet with customers, cutting travel costs.
4.

Great call quality

Today's VoIP phone system has exceeded traditional landlines in reference to calling quality, leaving behind delays or distortions. Most IP based desktop handsets now implement High Definition (HD) Voice standards. Clarity reduces misunderstandings and inefficiency, and allows ideas and information to flow smoothly. All you need is internet connectivity for your system setup and you are ready to go!
5.

VoIP scales well

If you want to add an additional user, VoIP makes it easy for you at a minimal cost, and with minimal effort, as the entire process can usually be managed from a simple web interface. Moreover, you can scale your system without the high installation costs and monthly rental of new lines. All you need to do is to add an extra subscriber and you can grow your phone system as much as you desire regardless of your company size.
6.

Easy Maintenance

If any problem occurs within traditional phone systems, it is usually hardware related and sometimes it can take a long time to repair it. However, if any problem occurs using a VoIP system it can be solved in a matter of minutes, via a web based maintenance interface. It also makes disaster recovery easier, as in an emergency, teams can join together from anywhere and any device to address concerns and keep the business running.
7.

System Integration

We know how difficult it can be sometimes to integrate your conventional phone line with other systems within your organizations. Don't worry, these problems are not applicable to VoIP. Having VoIP as a phone system will enable you to record voice calls as well as saving them in customer records. You can make sure important information is not missed and your messages are not lost! Last but not least, you can route those voicemails to your email.