What are the limitations of traditional telephony?
Wednesday, February 20th, 2019
Gisela VilaBack to blogs >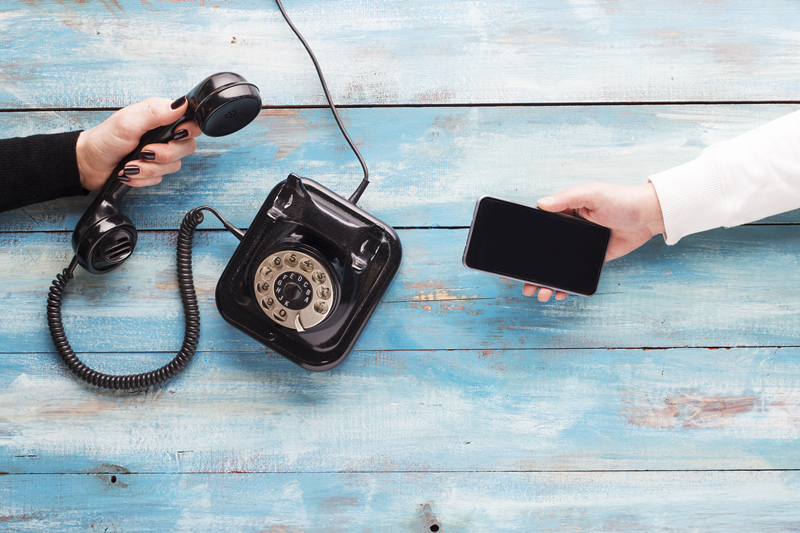 Still using an old phone system?
If you are a modern business you shouldn't be using traditional phone systems. The traditional approach to telephony, in other words, the old telephone systems that we associate to business is speedily becoming outdated technology with a number of limitations that hold most of the businesses back. If you are still using a traditional phone system in your business you might probably know what we are talking about or maybe these things will sound familiar to you.
Having a phone system per office
Not having cloud-based telephony forces you to have separate systems for each office. This means that the expense, the management and the connection to the public network are also multiplied. However, that is not all. Not only are you paying multiple times for a phone system, you also pay for additional call charges every time you dial office to office.
Not supporting those who want to work from home
Those who prefer working from home from time to time cannot connect into the office from their home phone with a traditional phone system. They usually have to use different phone lines without integration to the business telephone system.
Two phones, two devices: business and personal
Traditional phone systems do not support integration with mobile phones. When referring to calls to and from mobiles they are considered as external calls with associated costs. More and more people are starting to use their persoanl mobile phone for business, and business calls through this mobile are becoming a significant business overhead.
A number of costs
Companies pay for their phone systems, but they also need to pay for other expenses such as annual maintenance, separate costs for mobile and network services and extra calls. With the traditional approach companies are paying more money for their calls and also for calls between employees.
Lack of flexibility
The majority of office phone systems tend to get left behind when changes or improvements happen within the company. As the business evolves it is vey difficult to move phones, change extensions etc. Companies are forced to pay expensive charges to hire an engineer.
Business scalability
Scalability is another big issue considering that most systems are configured for day one usage.
When the company decides adding a new user or moving devices it involves the purchase of a new hardware, licenses, an upgrade and an engineer. Overall, any small or big change within the company it is an expensive investment for the business which could be avoided using a cloud telephony.