Top 5 VoIP features for Small and Medium Enterprises
Wednesday, August 14th, 2019
Gisela VilaBack to blogs >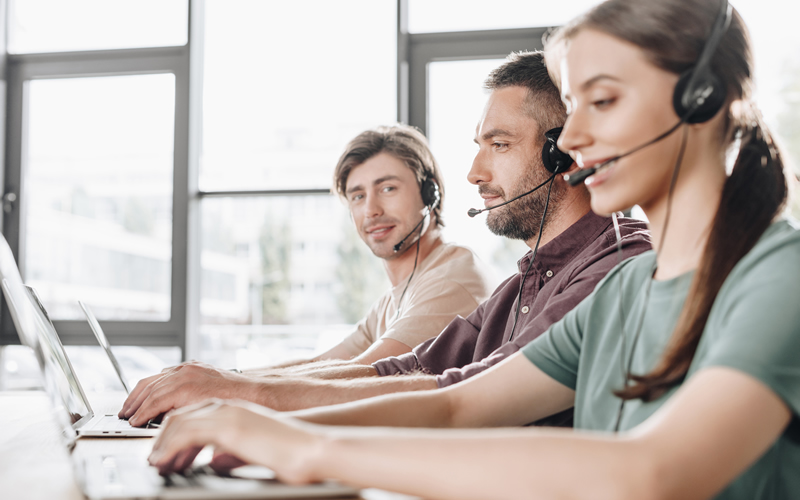 Voice over Internet Protocol (VoIP) is the future for all phone lines, considering that by 2025 Analogue and ISDN phone lines will no longer be provided and all telephone calls will be transmitted across broadband services. Also, bear in mind the cost of a VoIP telephone line is 50% less than a normal phone line, and calls cost an average of 65% less. VoIP phone systems offer a range of features and capabilities to communicate much more effectively than traditional phone systems. However, the question is, which of those features are the most beneficial for your business? You'll find some features more useful than others based on your business needs and business size.
Freelancers, consultants and teleworkers may want to prioritise conferencing and collaboration tools. Whereas, larger companies with reception and call centers may find useful features like call recording and business tools integration.
Which Temovi features are useful for SME?
This feature answers callers and routes them to the exact extension or department improving the customer service experience. It also ensures that calls are handled 24/7 by supplementing or replacing live operators since it's engineered to simulate live operators.

It can greet incoming callers with a customer greeting and provide a simple key-driven menu options, including a dial-by-name directory to select and transfer incoming calls to groups or individuals. The Auto-attendant application is fully configurable, allowing a company to define multiple menus and schedules.

Call forwarding ensures that no calls go unanswered. When this feature is activated in a phone number, all inbound calls to this number are redirected to a specific and chosen destination, providing a solution to those employees who don't want to send calls to voicemail. Within this feature, there are several variations.

As a user, you can activate the call forwarding on your business phone when you are busy on another call with the 'Do not Disturb' feature, for a longer period if you will be on holiday or out on the road, or even when you don't pick up your phone after a number of rings.

Call recording is a useful feature that helps measure the effectiveness of your sales, marketing, and customer service. It can also help comply with regulatory compliance and minimise risk. Our cloud-based phone system, Temovi, enables you an automatic recording to capture all calls or activate on-demand recording so users can record individual calls as needed.

With Call Recording, recordings can be indexed by time, agent/employee, date, group, and a variety of other fields, making for hassle-free, instantaneous record retention, search, and retrieval. This makes reviewing calls simple, letting you easily gain customer insight, improve sales conversion, and increase customer retention.

Voicemail is one of the VoIP features most used by organisations considering that it automatically takes a message, even if the offices are closed, which can be played back at a later time. The voicemail feature provides the option to access to all your voicemails through a web based app or send them to your email, so you can listen to them anywhere from any device with access to your email.

Temovi cloud phone system enables users to start and join a video conference or audio conference. Up to 20 callers can join. Both video and audio meetings include the option of screen share and collaboration tools. Video conferencing feature is a great solution for employees who work remotely or businesses who want to meet their clients when face-to-face is not possible. Video conferencing also significantly saves on travel time and cost.