Digitel Celebrates International Women's Day
Friday, March 8th, 2019
Gisela VilaBack to blogs >
Digitel would like to celebrate International Women's Day by introducing some of the women that are a big part of the company's success. Each of them is unique, hardworking, focused with a strong ambition to succeed. This is your chance to get to know each of them; who they are, what they do within the business and a few of their secrets.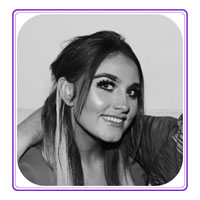 A

shley Hughes, Customer Support Administrator

Ashley, our newest member to our customer support team, brings a young confidence with a passion for organisation and an experienced customer service background. Ashley enjoys liaising with customers and engineers to make sure we deliver great customer service. She'd like to progress within the company and her future looks bright.

Ashley enjoys socialising and spending time with family and friends.

"No one has ever become poor by giving"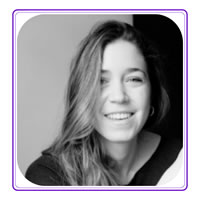 G

isela Vila, Marketing Coordinator

Gisela, our Spanish recruit, joined the Digitel team last November and since then she's been taking care of digitalising the company and reaching out to all of you through all our communications channels. She loves being at the office, creating new posts for our website and social media and showing her inner creativity. She's a coffee lover and needs a huge cup of black coffee to kick-off the day.

Gisela's biggest passion is travelling. Within her trips she enjoys taking photographs, editing the best shots and sharing the final ones on her social media. She is also a food lover.

"Never miss an opportunity in life"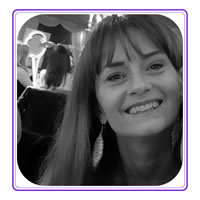 J

ane Bonsu, Customer Support and Billing Manager

Jane, is an experienced member of the Digitel team and has gained valuable experience from a number of different roles. In her current position she oversees the customer support team and is also responsible for the network service billing. She enjoys having an input into new products and services, implementing internal procedures with the team to improve efficiency and to deliver great service for both our customers and other departments; Jane also enjoys the company trips to Spain!

Jane enjoys long walks with her partner, watching all types of sport (especially Everton FC) and spending time with her family and friends.

"Self-belief and hard work will always earn you success"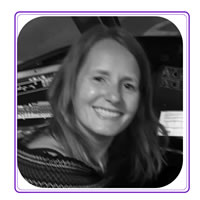 J

anette Davison, Accounts Administrator

Jeanette's been a member of the Accounts Team for nearly 3 years. Her role is important to the business because the Accounts Team are often the first port of call for any queries that a customer might have. Good communication with customers is key to maintaining a long-lasting relationship. What she enjoys the most about her job is the fact that no two days are the same.

Janette enjoys spending time with the family and socialising.

"Set yourself challenging targets in life"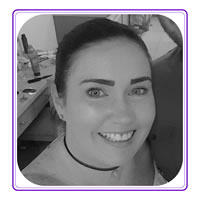 J

enny Clegg, Installations Coordinator and Accounts Administrator

Jenny's main role is coordinating new installations and working in our accounts department. Jenny has strong communication and organisational skills which allow her to be able to multi-task. She enjoys liaising with her colleagues and with customers to implement new systems and as a result getting positive feedback. Team work is key for Jenny as she loves being in the mix. She also enjoys her role because it's very varied, busy and learns something new every day which suits her inquisitive nature.

Loves spending time with her little boy & partner as well as socialising with my friends/family. Enjoys having family & girlie trips away.

"The harder you work for something, the greater you'll feel when you achieve it... Dream big!"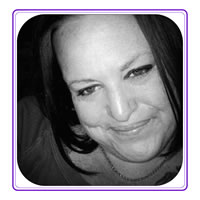 J

oanne Woods, Network Provisioning Administrator

Jo's been with us for 5 years, her main role is provisioning orders for new business and existing customers. Her role is important to ensure a smooth transition with minimal disruption for the customer and to deliver great service at all times. She enjoys working as part of the team, helping each other to deliver the end product. This role can sometimes be highly demanding which can keep her on her toes.

Jo loves crafty stuff like crochet, painting DIY projects, listening to music and going to the movies.

"Treat everyone with politeness and kindness, not because they are nice, but because you are"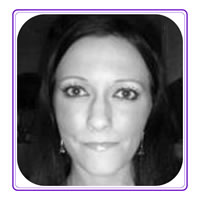 L

isa Capper, Customer Support Supervisor

Lisa, has recently been promoted to Customer Support Supervisor, she provides support to the customer support team and our customers. Her main focus is to ensure customers service targets are delivered and that we provide our customers the best service possible at all times. She has a direct approach and uses her own initiative to resolve queries as quickly as possible.

She enjoys spending time with her family, going for days out and going to the cinema.

"If at first you don't succeed, try and try again"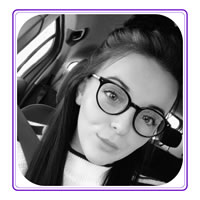 P

olly Sparke, Customer Support Administrator

Polly works within our customer support team, she enjoys her role, as it is such a diverse job. Every day brings new challenges, which allows her to broaden her already strong skills. Working with a good team is essential to the day to day running of the business. Everyone has an amazing work ethic, and everyone is willing to help where needed to make sure the department is a success.

Polly enjoys spending time and socialising with her family and friends as well as watching rugby and other sports. What she enjoys the most is looking after her horses on a daily basis.

"Life is only as good as your mindset"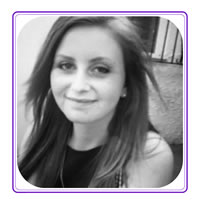 R

osie Sadler, Accounts Administrator

Rosie's been working with us for 5 years, she started as an office junior and has worked hard to be promoted to an Accounts Administrator. Her main role within our accounts department is building relationships with our customers, suppliers and dealing with accounts queries. She finds her job challenging but also rewarding as every day at work is different. She makes the best coffee in the office, always with a smile.

Rosie loves going for a walk with her two dogs, Luther and Captain. She also enjoys family time and playing tennis.

"Seize every opportunity that comes your way"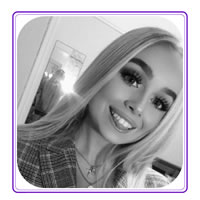 S

hannon Halloran, Accounts Administrator

Shannon's role as Accounts Administrator involves dealing with customer queries and helping managing the overall accounts. Her role is important to ensure all our records are up-to-date and invoices are sent on time. What Shannon enjoys the most about Digitel is the people: "getting out of bed early each morning isn't so bad when you enjoy the people you work with'.

When she's not at work she enjoys spending time with family, specially her younger siblings. Shannon also enjoys attending concerts, events and watching documentaries.

"No one is you and that is your power"