Danny raises over £9,200 for Cancer charities!
Wednesday, May 29th, 2019 Back to press releases >
Danny raises over £9,200 for Cancer charities!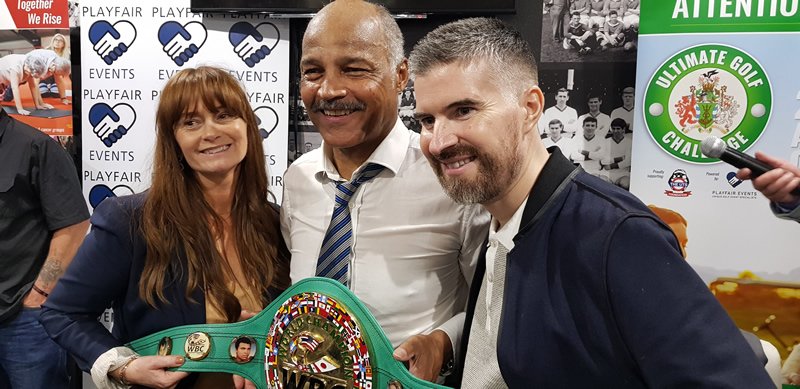 Over 200 people attended the charity football game, and the evening event on Sunday the 19th May. Digitel attended the charity event as sponsors together with a number of other local Wirral Businesses all of whom there to offer support our Network Services Manager, Danny de Brabander, with his battle with cancer and raising awareness around Bowel Cancer, especially in young people.
The charity event was organised by PlayFair Events together with Danny de Brabander at Tranmere Rovers Prenton Park Stadium, and it was such an unforgettable night.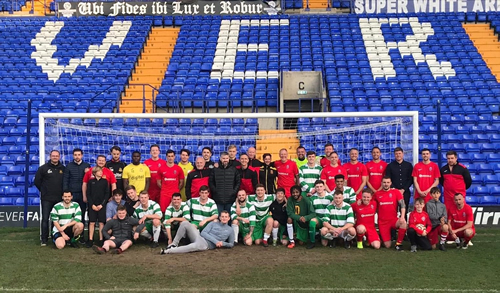 The event kicked off with the game DDB XI vs. UTS Foundation. The game finished 2-2 with both sides evenly matched. It was eventually decided on penalties with DDB XI taking the victory. Dan's team consisted of players he used to coach when he was coaching the Southport FC under 21 side team.
In the evening Dr Colin Robertson, Executive Director of The UTS Foundation opened with a short presentation on cancer and the importance of exercise as part of the treatment of Cancer. He also emphasised the important of fundraising and thanked Danny for all his effort in setting up the event.
The speech was followed by an amazing meal while enjoying the guest speaker for the evening, John Conteh, former Light Heavyweight champion of the World, and his inspirational talk. Those in attendance also enjoyed of Merseyside number one comedian, Gary Skinner, who gave us a bit dose of laughter.
We need to give a huge thanks to The UTS Foundation whose main goal is to provide accessible and free structured coaching, health and well-being sessions both Cancer victims and Vulnerable community groups across the Wirral and at their facility site.
Tom Cullen, Group Manager of Digitel Group said: "The event was a great success all round! I particularly enjoyed John Conteh's presentation and the musical entertainment provided by John Poole and how those who attended the event enthusiastically supported both the auction items and raffle ticket sales on the night. He paid tribute to Danny de Brabander for his dedication in organising the event most of which was whilst he was undergoing cancer treatment in hospital. Without Danny's hard work and personal commitment to the event under very difficult circumstances the event would not have gone ahead."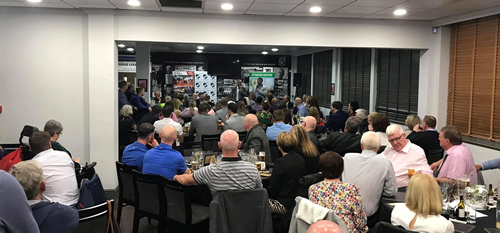 Danny added "I was hugely overwhelmed by the support and generosity from everyone involved. My objectives when I set out to organise the event were to raise awareness around Bowel Cancer in young people, whilst raising a lot of money for two fantastic local cancer charities. I feel this was achieved and even exceeded my expectations with the amazing amount raised. I have to thank Jamie Conroy from Playfair as without his support this wouldn't have been possible."
Money raised to be split between two Wirral based charities, The UTS Foundation and Clatterbridge Cancer Charity.