Business broadband vs. residential broadband
Monday, August 10th, 2020
Gisela VilaBack to blogs >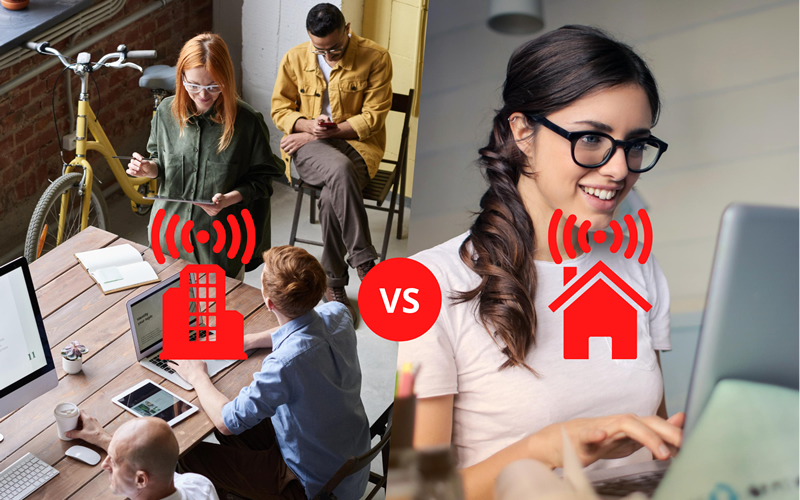 Why you shouldn't choose a residential broadband for your business
If you run a business or the Internet is an essential tool for the company you work for, you should already know how vital is to have a reliable broadband connection for a business. Even if the differences between residential and business broadband are not too obvious at first, business broadband deals are usually more expensive due to the richer features and advantages compared to the residential use ones. We are listing the main differences between the two kinds of broadband connections.
Customer service and support
We have probably all experienced our broadband connection going down at some point and how frustrating it can be. It can happen at home while you're Business broadband vs. residential broadband watching Netflix, but if you are a business and your Internet connection goes down while you're working it is not only very frustrating but very expensive. That's why broadband providers prioritise their customer service and support for business broadband customers. A reliable broadband connection is essential to keep your business operations running smoothly, so a business can send and receive emails and phone calls, process orders, access online portals. Furthermore, the right Internet connection is indispensable for employees to maintain communications with both partners and customers.
Business broadband services should come with a higher level of technical support than home broadband, guaranteeing you that the problem will be fixed within a certain time limit. Some business broadband suppliers provide 24/7 customer support, providing a contact number so there will be always someone there to provide online or remote support.
Others provide what could be called "The Gold Standard Service" with 24/7 remote support and on-site support, in addition, if your router fails, they will also provide a replacement router at no charge. It is important to note business routers can cost anywhere from £100 to £500. It all depends how important your broadband is to your company.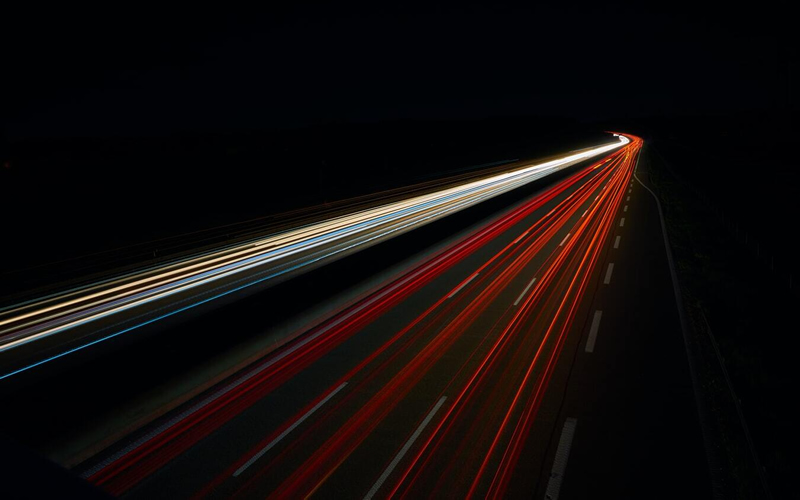 Broadband speeds
Business broadband will generally offer higher speeds than the residential type, ensuring a decent connection and a smooth-running of your business. Business broadband will often provide speeds of up to 76 Mb or even speeds as high as 1 Gb.
The speed of your broadband is affected by the contention ratio, whether at home or work. The contention ratio refers to how many properties are sharing the same data capacity over your provider's broadband line, and the more properties there are, the slower your connection will be. With business broadband packages, your connectivity will have priority over residential broadband, so you should avoid the bandwidth issues at peak times.
Static IP Address
All businesses will need a static IP address — a unique code that identifies your broadband router when it's connected to the internet. When getting residential broadband, you'll get a dynamic IP address which will change every time you are online. However, if you have a business broadband connection, you'll get a static IP address that remains the same. This is the best option for a business, allowing you to access your computer remotely, run a website, get emails or host any kind of server.
Cybersecurity
Today everything is managed online. Within your business, you'll share some important information on financial details and private information about your customers. That's why your business should be protected more than anything from any security breach. All broadband packages come with some level of internet security, but with business broadband, you'll get better and more business-focused security software, even data backup or the use of a VPN.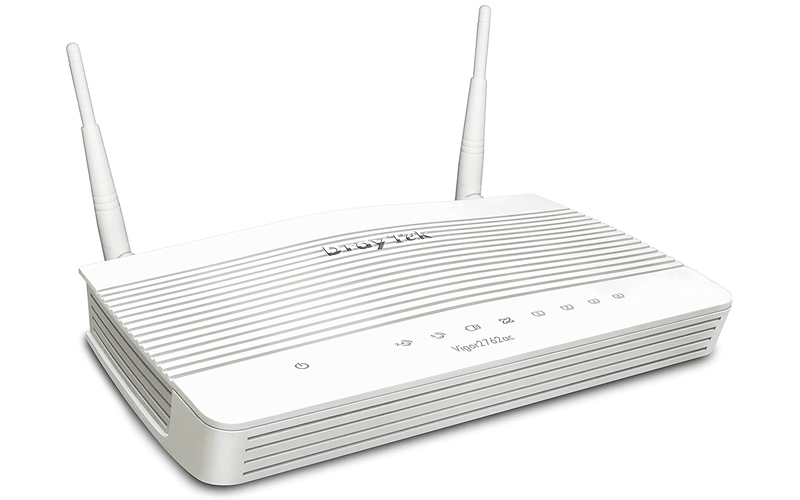 Router
Subject to your business size, a standard residential broadband router could be not enough. If you're a business it's recommended to go for business broadband, a more powerful connection to make sure your business receives the service to match the needs of the business. If you require Wi-fi coverage, routers can include Wi-fi capabilities, however, if you have a large building, you may require extra Wi-fi access points to provide additional Wi-fi coverage. It is also important to note that business routers should provide extra level of security and secure remote access for home workers.
Phone
On one hand, residential broadband packages tend to include a standard phone line, that you can add features onto, such as inclusive calls and three-way calling or voicemail. On the other hand, business broadband packages offer you more options: Voice over IP, support for hosted phone systems which can include free telephone lines and numbers, free calls and other benefits such as retaining the same telephone number for life regardless of where your business may reallocate. You could also obtain geographic numbers: telephone numbers from other cities that connect directly to your business.
Broadband Cost
Considering everything that business broadband provides, it's logical that it will cost more than a residential broadband package. After everything is taken into account, it is worth paying an extra little more and getting those benefits such as higher speeds, better security, and a higher level of technical support.