Visit to the IBM Think 2019 Conference
Monday, November 11th, 2019
Gisela VilaBack to blogs >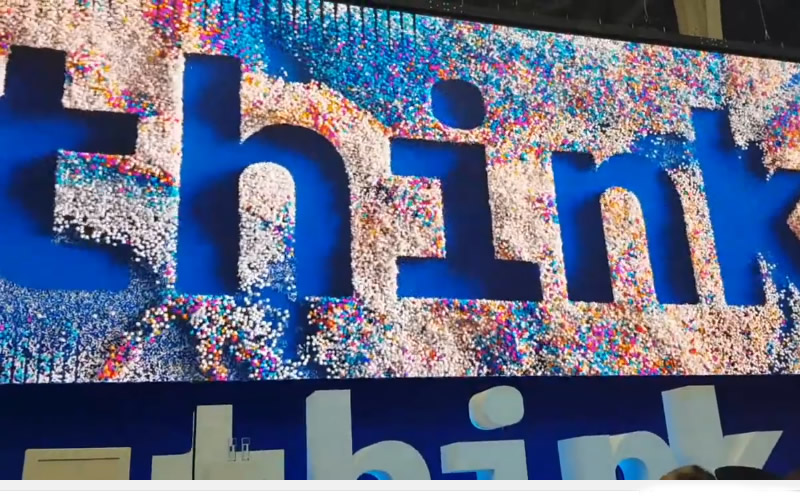 Wow! What a great day at the IBM think conference...
You could never imagine the number of ways that new technology can affect our daily lives: from a bike which blends smoothies by pedalling, to AI (Artificial Intelligence) machinery which detects abnormalities on medical scans.
Last month we were one of the hundred companies who attended to the yearly IBM event on AI and the latest technology taking place in the heart of London. #ThinkLondon is an internationally recognised event where an exciting line-up of client speakers shared their stories of partnering with IBM to put smart AI to work in their organisations. Different companies, working in multiple different sectors, gave examples of innovative implementation of AI technology for better and more efficient tools and processes to improve our lives.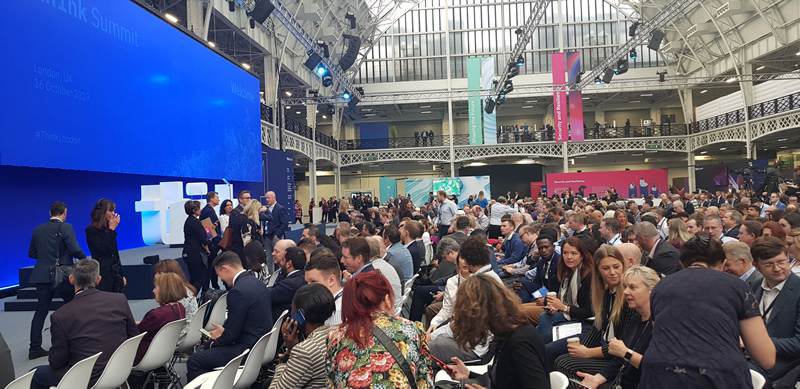 Digitel are IBM partners and we are working with the IBM Watson platform to deliver our Temovi AI Chatbot and Digital Cognitive Agent (DCA) apps. This will allow a company to answer their customers routine enquiries intelligently via text or voice chat without taking up the time of a human operator. Only enquiries that are beyond the scope of the AI chatbot are escalated to a human, reducing workload and enabling faster, more efficient service.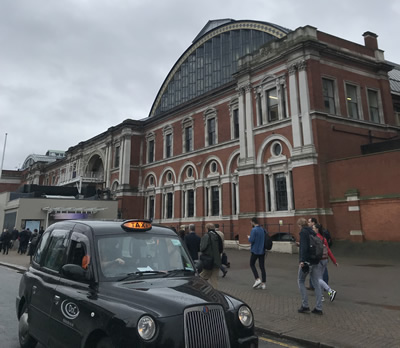 #ThinkLondon2019 took place at London Olympia, which is a historical building transformed into a world-leading arts, events entertainment and experiential venue. This conference was also a huge opportunity to attend to different panel discussions featuring experts in their field and scientific presentations on world-changing innovations.
One of the guest speakers to open the conference was Hugh Fearnley-Whittingstall, writer and broadcaster known for his uncompromising commitment to seasonal, ethically produced food and his concern for the environment. His talk was on how human activities are affecting pollution and climate change.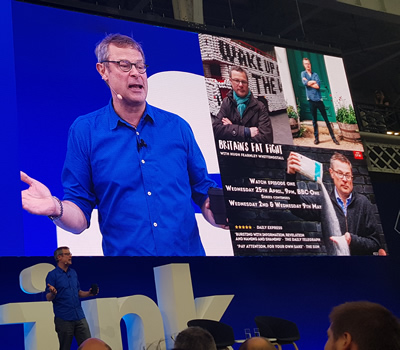 He showed the anti-plastic campaign that he launched which went viral using the hashtag #OurPlasticFeedback. That campaign pushed viewers to take a stand against major supermarkets and compel them to reduce their plastic packaging. During his presentation, Hugh Fearnley-Whittingstall, invited the public to ask how technology and AI could be doing more to solve urgent environmental issues.
This conference also covered presentations related to the use of technology in healthcare. One company was implementing AI analysis in medical scans, helping professionals to identify if there was an abnormality more quickly, and allowing them to prioritise those patients who had scans that showed abnormalities.
The food industry is another area where IBMs AI technology is generating some interest, which could have significant effects, considering that is the largest manufacturing sector in the EU. On application under development is an open, distributed blockchain model. This ecosystem is extending the value of Food Trust, from providing extra data to shoppers, to tracking and monitoring fresh beef thorough the supply chain with ERP (Enterprise Resource Planning) and RFID (Radio-Frequency Identification).
To learn more about Temovi's AI enabled chatbot, follow the link below.